NAVIGATION
SEE FOR YOURSELF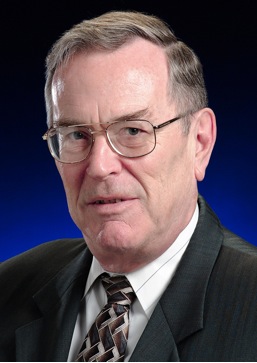 Bruce D Roberts
Senior Vice President Security Programs Cubic Corporation
Bruce D. Roberts is Senior Vice President of Security Programs for Cubic Corporation. Retiring from Cubic in 2011 after 12 years, Mr. Roberts continues to serve as a consultant to the firm supporting the expansion of the firm's position in Homeland Security, Cyber Security and related markets.
Mr. Roberts is active in the region, serving as a mentor at EvoNexus, the CommNexus incubator; on the Board of Directors of the San Diego Military Advisory Council (SDMAC), and on the Advisory Boards of The Security Network, the National University Computer Science and Information Assurance Program and the San Diego Advanced Defense Technology Cluster. He is also a co-chair of the Public-Private Working Group of the Securing our eCity (SOeC) initiative.
Prior to the reorganization and consolidation of subsidiaries at Cubic, Roberts held the position of President and Chief Executive Officer of Cubic Defense Systems, Inc. He also served as Vice President and MILES 2000 Program Director.
Before joining Cubic, Roberts was Senior Vice President and group manager with Science Applications International Corp. (SAIC). He previously held executive positions with Unisys Corp. and General Electric.
Roberts is a graduate of St. Lawrence University in Canton, N.Y., where he obtained his Bachelor of Science Degree in mathematics with physics and economics minors. He obtained his Master's Degree in Systems Engineering from the University of Florida.
A native of upstate New York, Roberts and his wife, Sandra, live in San Diego, Calif. They have three children.