NAVIGATION
SEE FOR YOURSELF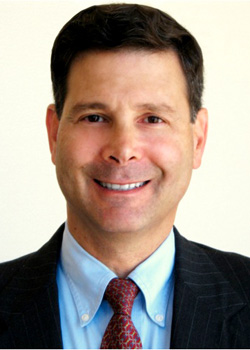 William W. Eigner
Partner, Procopio
William Eigner has been called the "go-to guy for emerging businesses." Mr. Eigner's practice emphasizes venture capital and the financing, governing, operating, buying, selling and merging of growing technology and other businesses. His practice further encompasses corporate and business transactions, including matters relating to telecommunications, electronic commerce, energy, clean technology, biotechnology, corporate governance, franchising, employment and independent contractor issues, intellectual property protection, competitive business practices, securities, and business structuring and financing. Mr. Eigner also has significant experience in handling contractual and political issues involving telecommunications companies and independent power producers.
In 2008, 2009, and 2010 The Daily Transcript recognized Mr. Eigner for his selection by area business attorneys as one of San Diego's top corporate attorneys. In 2006, The Daily Transcript selected him as one of San Diego's 120 Top Influentials--"a person whose actions and opinions strongly influence the course of events in San Diego's business community." And, in 2004, the San Diego Regional Chamber of Commerce selected him as Volunteer Advocate of the Year.
Mr. Eigner received his B.A. from Stanford University in 1981 and law degree from the University of Virginia School of Law in 1986. In 1981, Mr. Eigner served as a United States Supreme Court Judicial Intern. Mr. Eigner serves as a director of the San Diego Venture Group and CommNexus. He is a director of San Diego Police Foundation. He is a past director of the San Diego Regional Chamber of Commerce and is a member of the Chamber's Public Policy and Audit Committees. Mr. Eigner serves on the Board of the Mundoval Fund, a publicly traded, global, large-cap, value-oriented mutual fund. He also serves on the Board of Advisors of American Eco-Energy, NewBlue, Inc., ReinCloud, Nectave, Inc., SAAS company eSUB, Inc., online consolidator OneMarketPlace and other companies. He is a former member of the Board of Trustees of La Jolla Country Day School and a former member of the Bishop's School's Headmaster's Advisory Council. Mr. Eigner is also a former trustee and land use chairman of the La Jolla Town Council.
Mr. Eigner is an AV rated attorney, the highest possible rating, by the Martindale-Hubbell legal rating service.